Emulators
Live Linux Games – Leeenux Linux features many emulators.
To get SEGA ROMs click here, for old DOS games click here, for Nintendo games click here, for Arcade (MAME) games click here.
From Wikipedia:
Video game console emulators are programs that allow a personal computer or video game console to emulate another video game console. They are most often used to play older video games on personal computers and more contemporary video game consoles, but they are also used to translate games into other languages, to modify existing games, and in the development process of home brew demos and new games for older systems.
Thus, emulators are used so that you can play console games on your PC. Why? Because many of those games are a lot of fun.
List of Emulators
Dosbox
For old DOS games and applications. Can be used for many games that were released for Windows 95 and Windows 98 as well.
PlayOnLinux
Tool to easily install games and apps designed for MS Windows, using Wine emulator.
Gens-GS
Gens/GS is a version of Gens maintained by GerbilSoft. The main goal of Gens/GS is to clean up the source code and combine features from various forks of Gens, as well as improving portability to other platforms.
Gnome Video Arcade
MAME is an emulator application designed to recreate the hardware of arcade game systems in software on modern personal computers and other platforms
PCSX
PlayStation 1 emulator.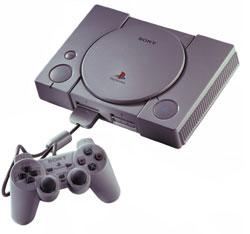 Stella
Atari emulator.
VBA Express
Game Boy Advance emulator
ZSNES
Super Nintendo emulator.
ScummVM
Engine used for Lucas Arts games, such as Monkey Island series.